Dr. Mohanty's consultations are methodological
and advanced.
Following his initial consultations, he provides a comprehensive treatment and follow up plan, which may include surgery if necessary.
His consultations are not time-bound
He gives personalized medical care and attention
He is available 24x7 over phone for consultation.
As an expert in Gynecology and Obstetrics, Dr. Mohanty is widely recognized for his caring, patient-centered approach, supporting all his patients by their side. He is known for his calm approach, attention, and involvement in understanding each individual woman's problems.
He is the only specialized Gynecological surgeon performing Laparoscopic Cancer surgery in Odisha.
For Consultations and Appointments
+91 - 80930 60027
+91 - 94370 62227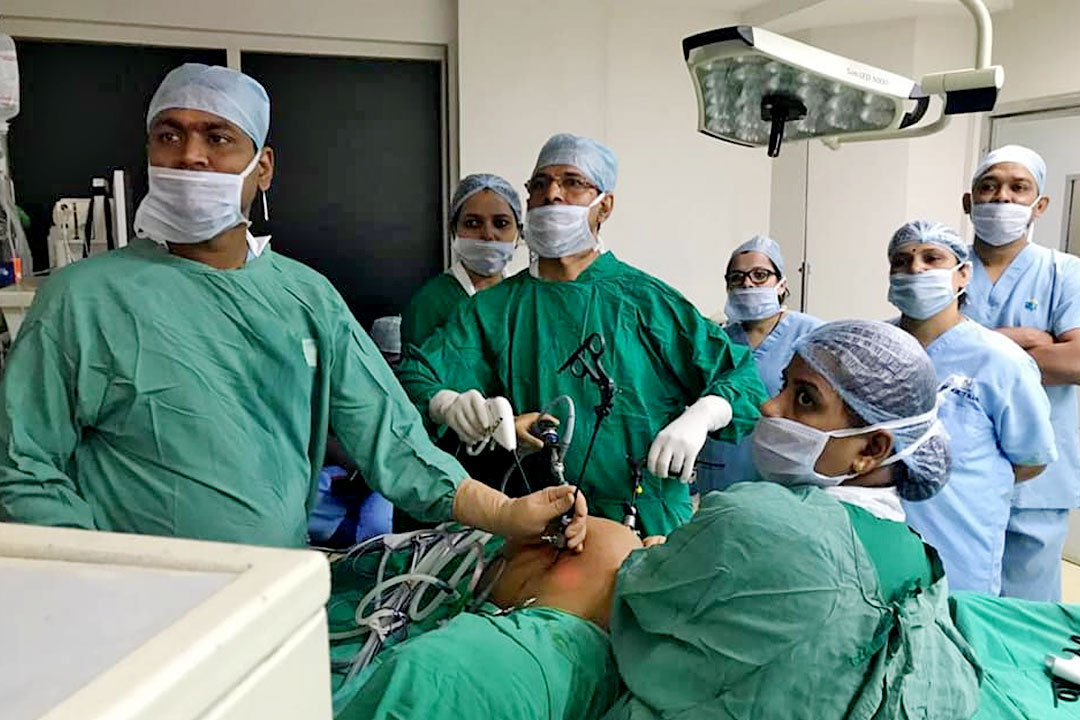 Specialization
---
Dr. S N Mohanty is a leading specialist in gynecological oncology, treating tumors and cancers in the female reproductive organs. He has been trained and has extensive experience in advanced laparoscopic and hysteroscopic surgeries. He has successfully handled cases involving benign and malignant tumors mainly uterine/endometrial, ovarian, cervical, vaginal, vulvar, fallopian tube cancer and trophoblastic tumors.
---
Dr. Mohanty has an extensive experience across major hospitals in India. He started his career in the year 1994 as a Trainer in Minimal Access Surgery in Nowrosjee Wadia Maternity Hospital, Mumbai and at present associated at Apollo Hospitals, Bhubaneswar as a 'Senior consultant & HOD'.
Over the years of his practice, Dr. Mohanty has gained a formidable reputation and trust in his area of specialization. He is particularly noted for his meticulously honed skills managing all types of high-risk obstetric cases. Moreover, his use of cutting-edge robotic surgical techniques in the treatment of benign and malignant tumors puts him at the forefront of obstetrics and gynecology.
Invited as a guest to deliver Lecture in various Obstetrics and Gynaecological Society of India.

Participated in World Congress in Endometriosis in London 2018.

Speaker in 4th Asia Pacific women health symposium in Seoul, South Korea 2016.

Participated Minimal Access Surgery 2014 at Pune.

Speaker 3rd International scientific meeting of Royal College of Obstetrics and gynaecologist, New Delhi 1996.

Faculty in recent advances in Gynaecologist Endoscopy & Gynaecology workshop in Banglore 2014.

Faculty in 9th International Society for Gynaecological Endoscopy held at Mumbai 2005.
Book
an Appointment
+91 - 94370 62227
+91 - 80930 60027
---
---
For Consultations
Please visit me at the Apollo Hospital, Bhubaneswar.
Book your Appointment on the given phone numbers.