Risk Factors for High-Risk obstetrics
1
Mothers Age:
Women with age over 34 years or younger than 18 years are considered to be in the high-risk of complications.
2
Mothers Weight:
Being overweight or obese increases the risk of various health issues of the mother & child during pregnancy.
3
Lifestyle choices:
Addiction such as: smoking, drinking alcohol or using illegal drugs increases the risk during pregnancy.
4
Pregnancy History:
If there were any earlier pregnancy related disorders (miscarriage, pre-term labour, etc.) it increases the risk during the next pregnancy.
5
Genetic defects:
If diagnosed with foetal anomalies and/or genetic disorders, it increases the risk of pregnancy.
6
Multiple Pregnancies:
Pregnancy associated risks also increases for women carrying twins or higher order multiples.
7
Health issues:
High blood pressure, obesity, diabetes, epilepsy, thyroid disease, asthma, and infections can increase pregnancy risks.
8
Pregnancy Complications:
Various complications (abnormal placenta position, foetal poor growth, etc.) that occurs during pregnancy that can carry a risk.
High-Risk obstetrics cases
A pregnancy is considered high-risk when there are potential complications and increased risk of health problems that could affect the mother, the baby, or both, before, during or after the delivery. A high-risk obstetrics is the result of pre-existing medical conditions, or the medical complications that develops during the pregnancy or during the delivery process, including premature labor.
For Consultations and Appointments
+91 - 80930 60027
+91 - 94370 62227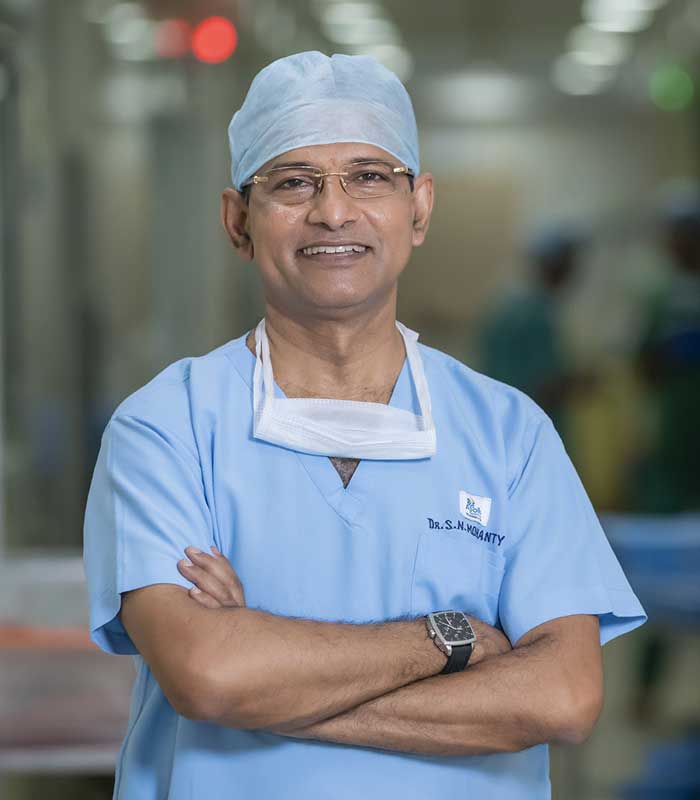 Treating
High-Risk Obstetrics
---
Dr. SN Mohanty is specialized and experienced in managing high-risk obstetric cases for over 28+ years. He has successfully managed over 3,000+ high-risk pregnancies during his practice. His approach and attention in managing high-risk pregnancies involve a thorough understanding of the risk factors and attending the patient with compassion, comfort, and care. He monitors the patient very closely and pays attention to every element (family history, pregnancy history, tests, diagnosis, check-ups, etc.) surrounding the pregnancy.

In addition to treatment and care for a high-risk pregnancy, Dr. Mohanty offers treatment for a wide range of medical conditions and specialties.